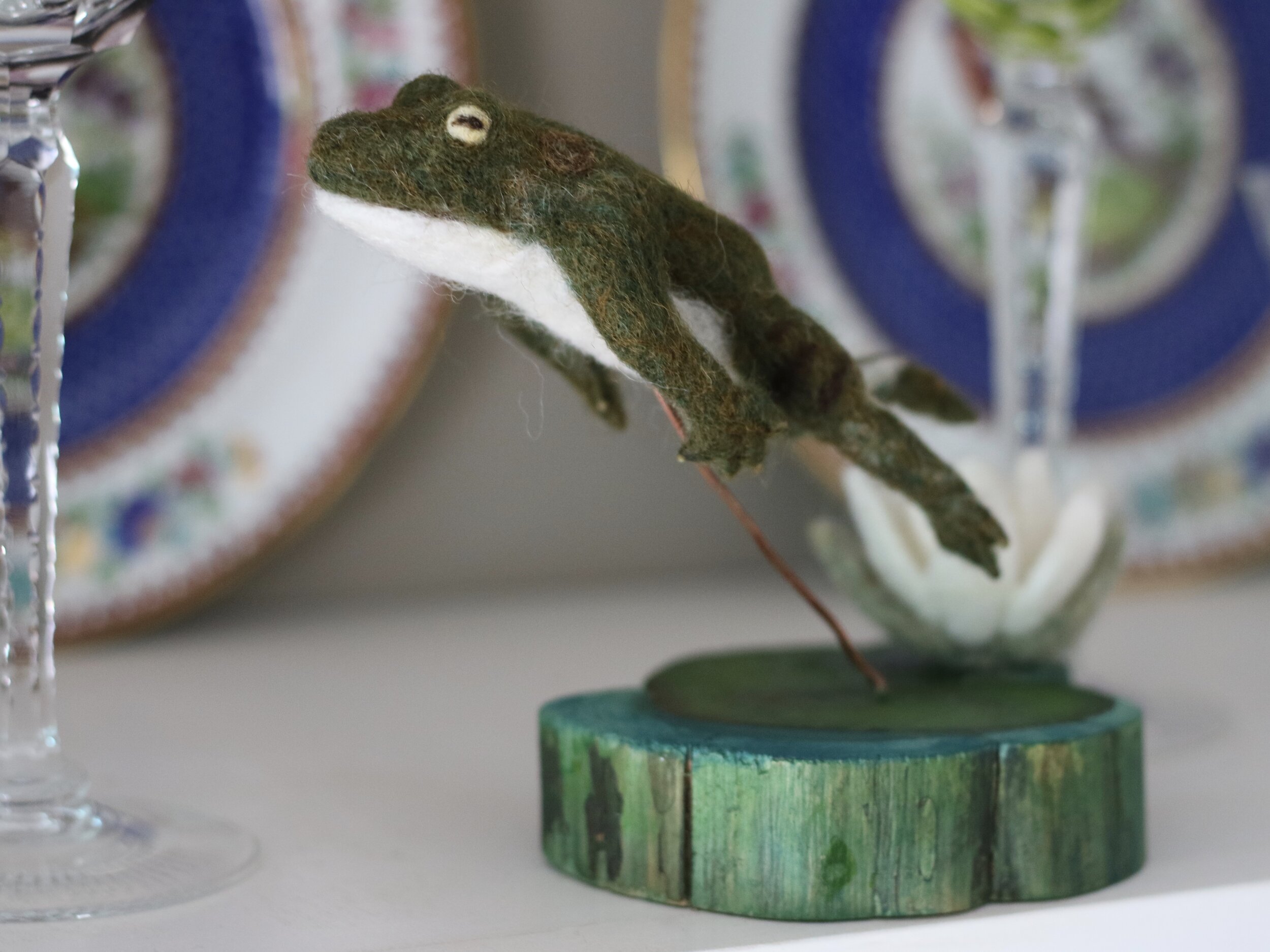 Leaping Frog
One of seven in the limited Leaping Series. This needle felted leaping frog is captured mid-launch from a hand painted lily pad and needle felted blossom.
The piece is made from 100% wool and built over a wire armature. The frog is supported on a copper wire fixed to a base a fragrant live-edge red cedar. The base is painted with a lily pad floating on water. The entire piece is is 7 inches tall, including the base. It is 6 inches long from nose to farthest edge of the base. Signed on base underside.
This is not a toy. Keep out of reach of young children. Handle with care.
sold out