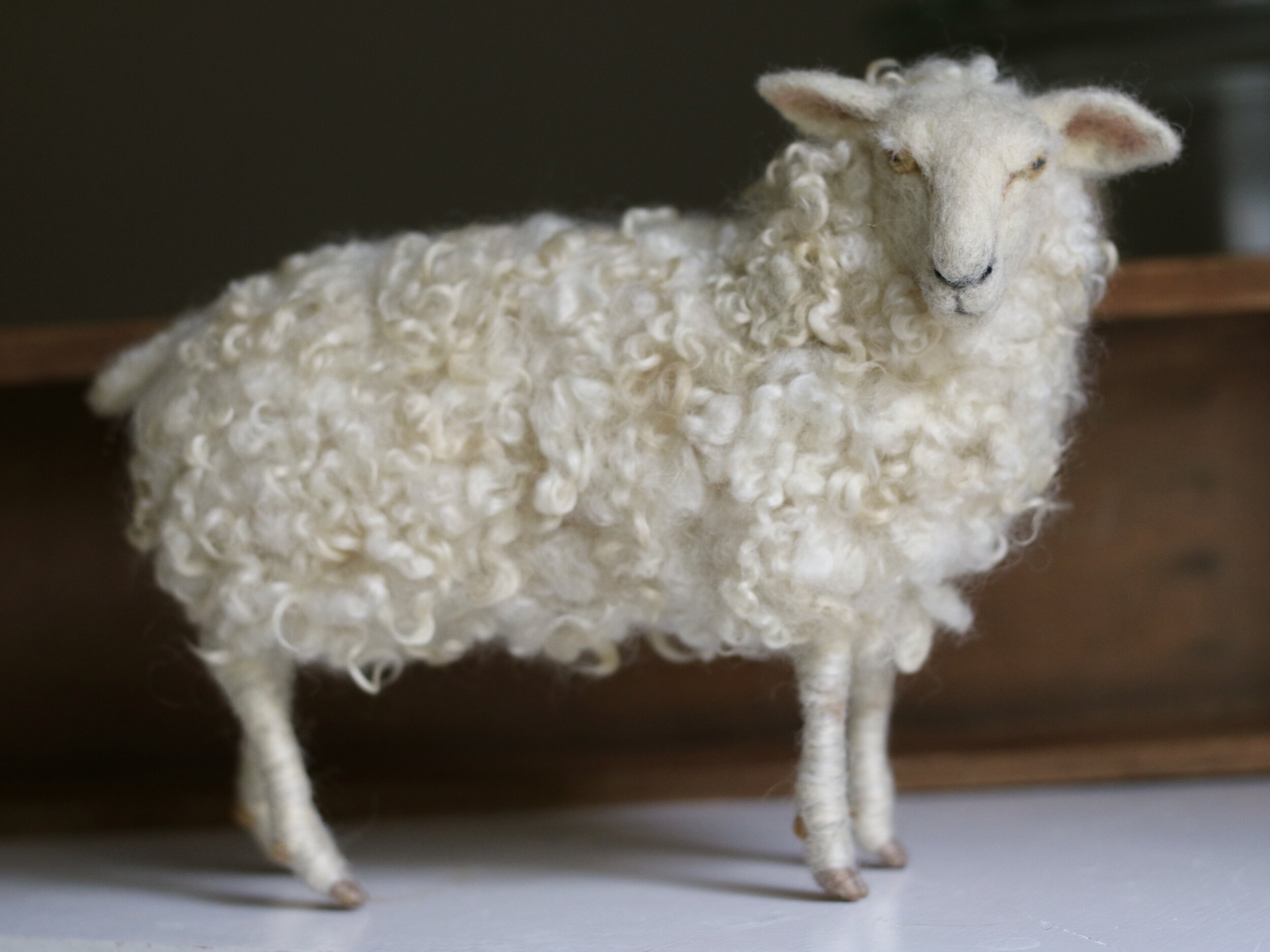 Needle Felted Sheep
Heather's sheep were included in the New York Times, T Magazine Holiday Gift Guide (see link on Media page). The needlefelted sculptures pay homage to the versatile sheep whose fleece brings great joy to all kinds of artisans: weavers, knitters, felters, and more! Curley, lustrous Teeswater locks give this handsome sheep an old-world sensibility.
Made from 100% wool and built over a wire armature. The hooves are wire wrapped with wool and finished with beeswax. The eyelashes are fine alpaca fiber. Measures 7 inches tall, 9 inches long.
This is not a toy and not intended for young children. Keep out of reach of children and pets.
sold out