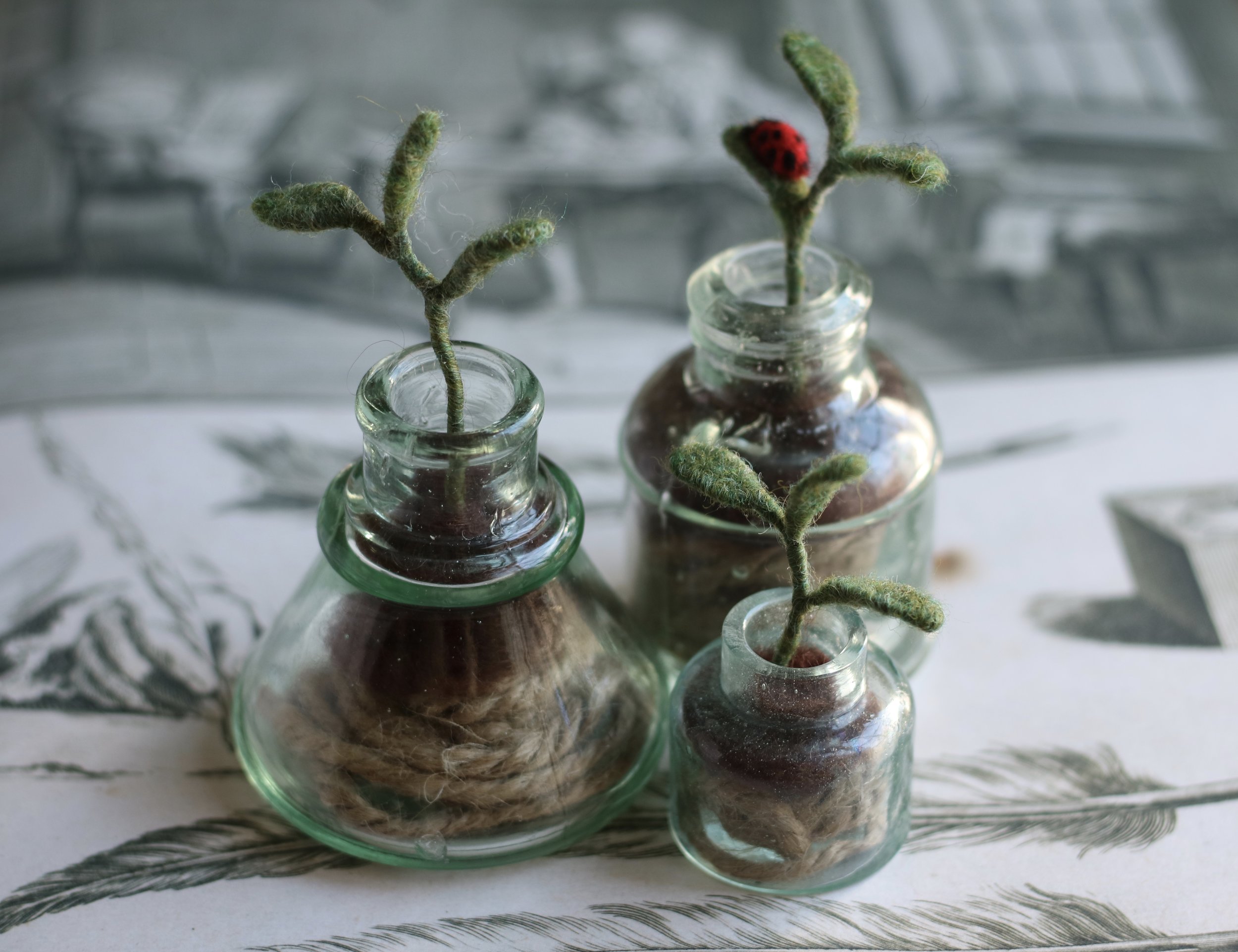 Ink Bottle Seedlings II
This is a trio antique glass ink bottles found at estate sales on Cape Cod, each containing a needle felted seedling and one needle felted native lady bug. The set is a reflection on new ideas and creative inspiration—perfect for a window sill or desk accent.
Keep out reach of children and pets. For display only.
sold out