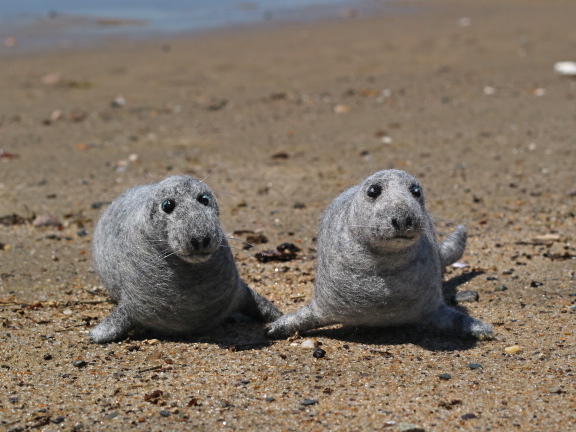 grey seal
Grey seals; abundant in large colonies on Cape Cod and adored by visitors, but not so much by fisherman. They eat about 11 pounds of fish per day and will even eat a fisherman's catch right off the line!
Each needlefelted seal is sold separately. They feature a custom blended coat and fishing line whiskers. Details in the flippers include wrapped and waxed claws. it measures 3.5 inches tall and 10 inches long.
Materials: 100% wool, aluminum wire, fabric wrapped wire, chenille pipe cleaner, wax, fishing line.
This is not a toy and not intended for young children. Keep out of reach of children and pets. Handle with care.
sold out