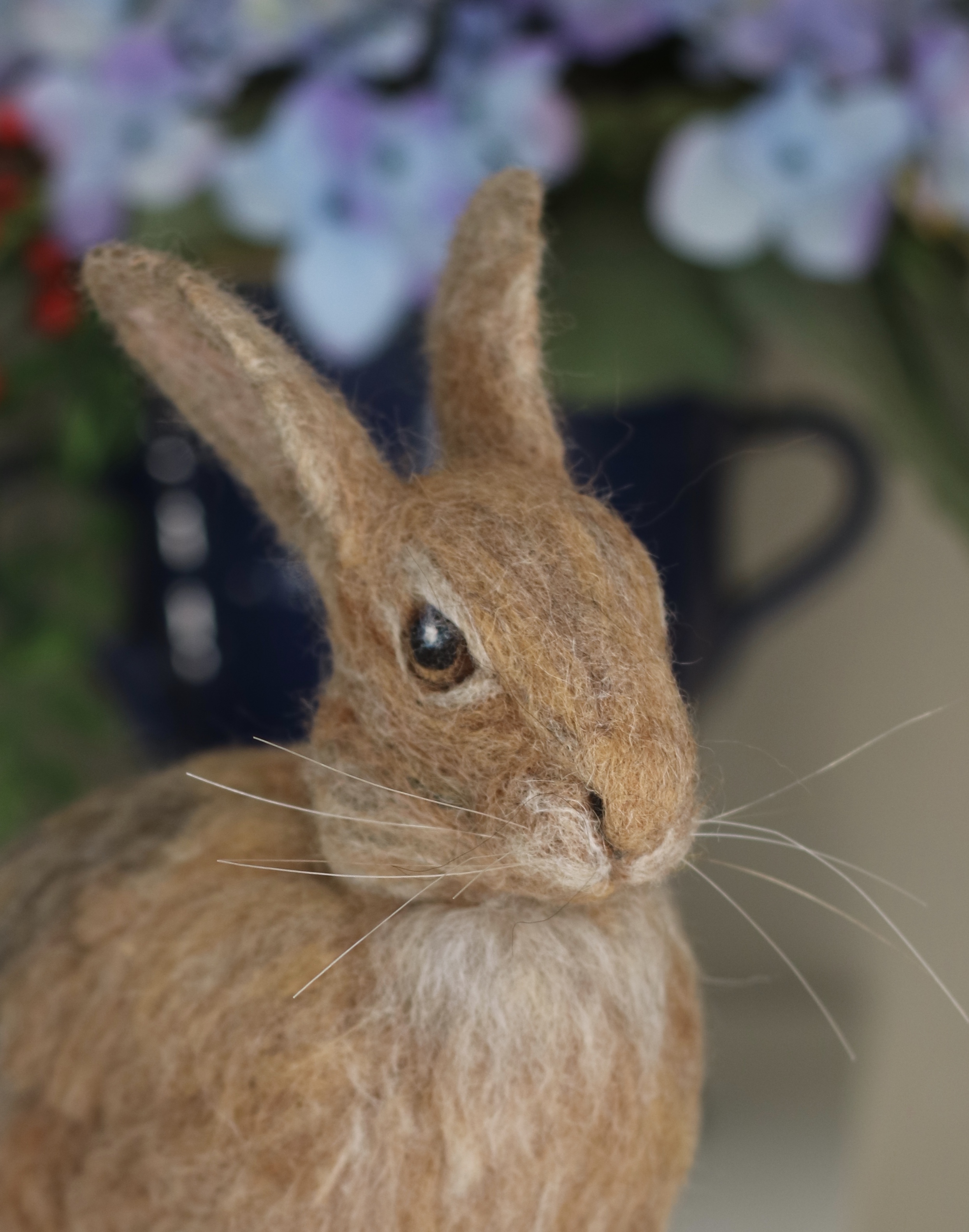 Eastern Cottontail
Though eastern cottontail rabbits are a common sight on Cape Cod, it's still a delight to catch a glimpse of them as they bound across heath and dash for cover beneath the scrub oaks.
This needle felted cottontail is life-size, measuring 9.5 inches long and tall. It is built over a wire armature. The tiny toes are wire wrapped with wool and finished with beeswax to create tiny claws. The pelt is a custom blend of different colors and types of wool, including angora, yak, merino, silk, corriedale, and romney. Small tufts of wool were felted on to the core body in a shingle pattern to create a natural fur look. The whiskers are horsehair and eyes are wool.
This is not a toy and not recommended for young children. Keep out of reach of young children and pets. Handle with care.
sold out